Introducing advanced equipment, OptimumNano has been well-known as one of the professional manufacturers and suppliers of optimumnano co.,ltd 12v600ah lifepo4 battery for rv motor home. Our batteries are of high safety, high capacity, strong stability and long cycle life. With bulk batteries in stock, we warmly welcome you to buy or wholesale good price battery made in China from us.
Packaging & Delivery
| | |
| --- | --- |
| Packaging Details: | Battery manufacturing use Compressive plastic shell , steel shell With wooden box transport |
| Delivery Detail: | about 2-3 weeks |
Specifications
12V600AH energy storage system:
Iron case
Weight:86kg
long life cycle:2000 cycles
Size:604*320*310mm





lithium 12V600AH battey pack , 5kwh energy storage system

1.Type : 5kwh energy storage system
2.Material : LiFePO4 Battery (Lithium iron phosphate battery)
3. Cell model: cylindrical cell
4.Voltage: 12Volt
5.Rated capacity: 600AH
6.Max charging voltage : 14.6V
7.Cut off voltage : 10V
8.Assemble way : 4S120P (4 Serial & 120 Parallel )
9.Weight: 86kg
10. Standard Rate discharge current: 600A
11.Pulse discharge current: 1000A
12.Standard charge current: 120A

1. Safety: safest Li-Ion battery, CE UL approved, built-in BMS, none fire, none explosive

2. Clean and Green energy, no toxic material contained

3. Powerful: HP battery can discharge in 15C~20C

4. Long life cycle, > 2000 times deep cycle,8 times of lead acid battery

5. No memory effect,highly efficient charge anytime, no reduction of capacity

6. Operation temperature: -20~70°C

7. Small size and light weight: 1/2 size of lead acid battery, 70% size of Ni-MH/Ni-Cd battery,

1/2 weight of lead acid battery

8. Good performance at high temperature and high temperature resistance

9. Low self-discharge rate: < 3% monthly
safety of lifepo4 battery:
Structure and safety analysis of Cylindrical cells
1:Uniform stress

2:Easy to radiate heat and control the
temperature

3:Over charge and discharge protection

4:Explosion-proof design

5:In order to make sure the safety when it hit by outside, the internal cylinder reduce the stress around, with thedeformation space and relievable design of cell at the same time.

6:Mature production technology of cylinder, a high degree of automation, good consistency of battery.

7:Low energy of cylindrical cell, low level destruction of thermal runaway.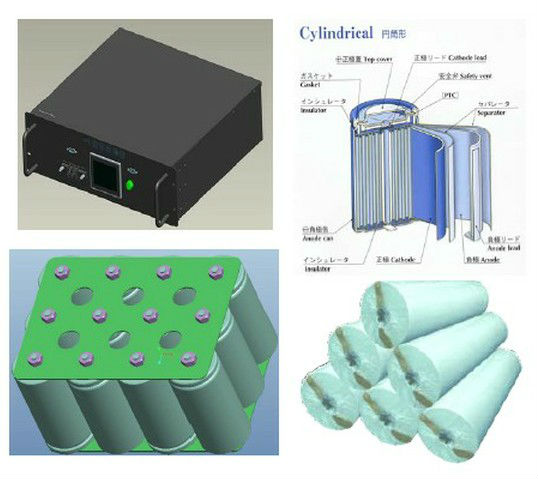 Squeeze test and Acupuncture test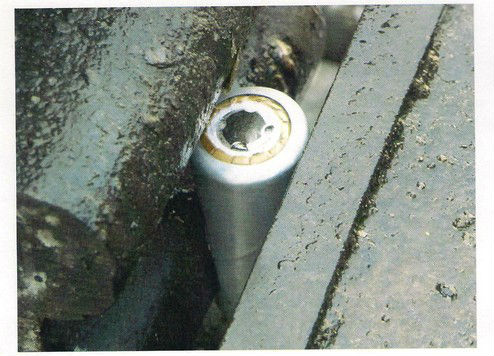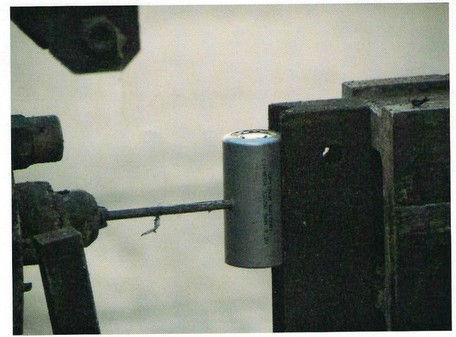 High temperature resistance:

Can work under high temp,Can reach 350°C-500°C in peak, but 200°C for LiCoO2 and LiMn2O4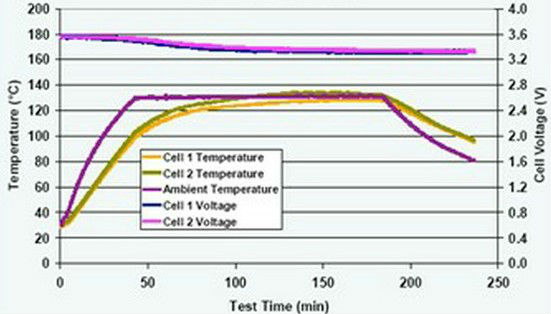 High temp test: Optimum special desiged cells can stand high temp without exposion at 300 °C , got the patent.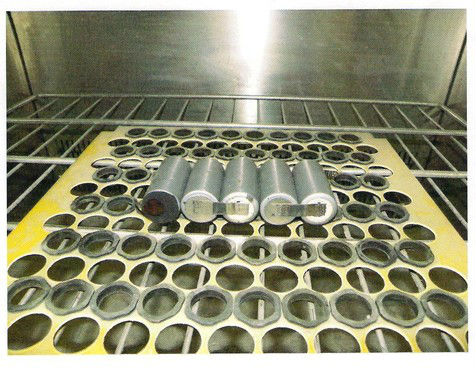 Long cyle life :

2000 cycles at 1C dischage, 100%dod. 6 to 7 years, 4 times of lead-acid battery .



And no memory effect:

What is memory effect ? Due to rechargeable battery always worked after full charged but discharge incompletely, so the capacity will be less than the value of the rated capacity quickly, it is called memory effect.Such as NI-CD, NI-MH battery.Lifepo4 battery is no memory effect, and can be charged and dischaged at anytime, don`t have to be charged after full dicharge.The efficiency of charge and discharge over 95%.
1C DOD100% cycling of lifpo4 battery
Company profile:
The biggest lifepo4 battery manufactuer in China! In order to build our brand in the world,
Optimum has established strictly quality control system, never provide any inferior products to customer!
7 years production in lifepo4 and full of experience in new energy!
150 R&D staff!
2000 operators!
Provide high quality products by strict quality control
Testing 100% single cell and battery pack in all step by QC !
Insure Low internal resistance single cell <12mΩ !
Insure standard capacity and voltage!
Insure the 2000 cycles of each battery!
Single cell testing 100% before assembling!
Battery pack tesing 100% before sending!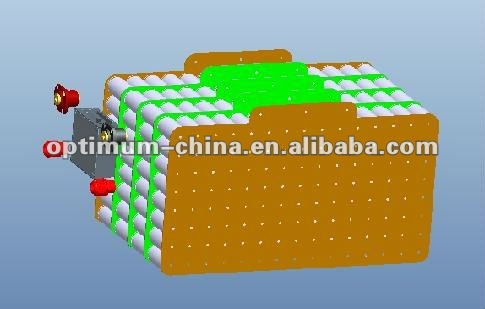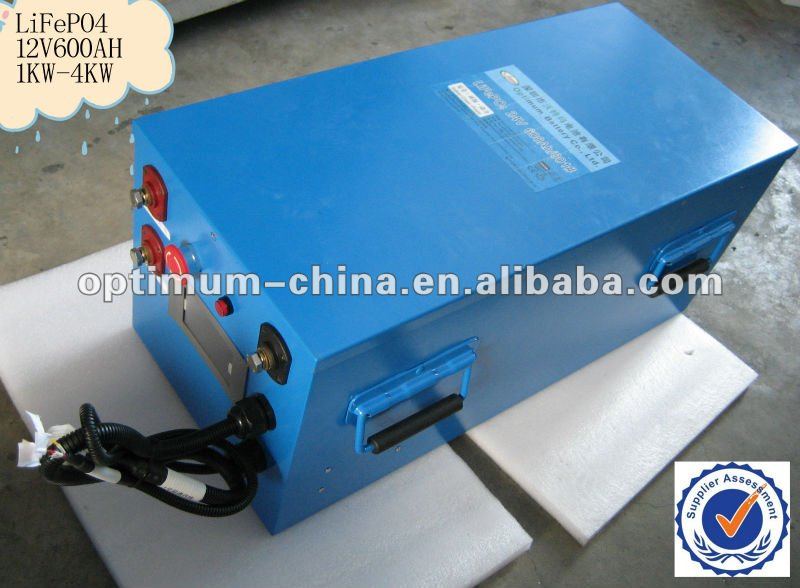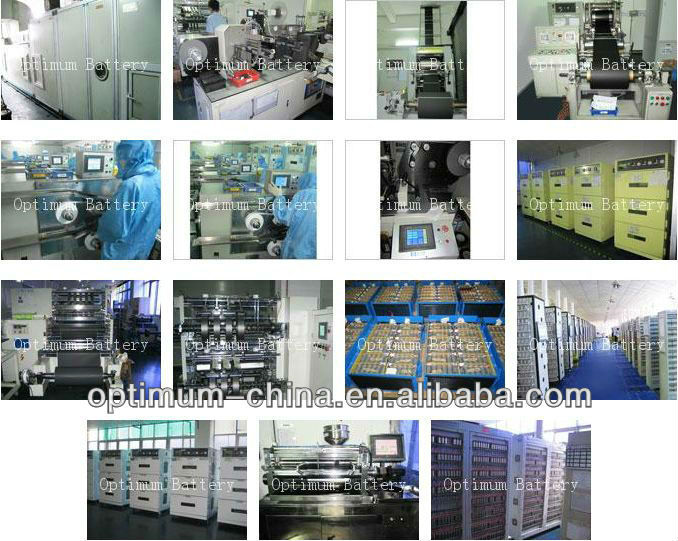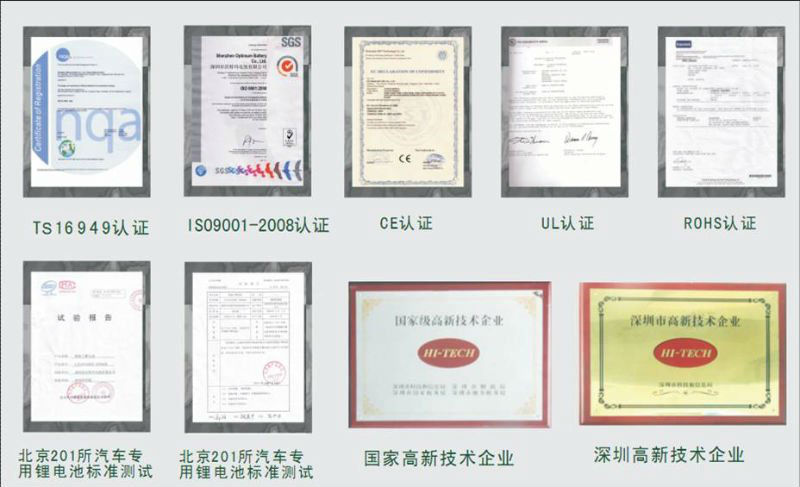 nbsp;